Musicians Win Music Commission Support of Parks And Rec Board Recommendation for Fair Pay for Artists at SXSW.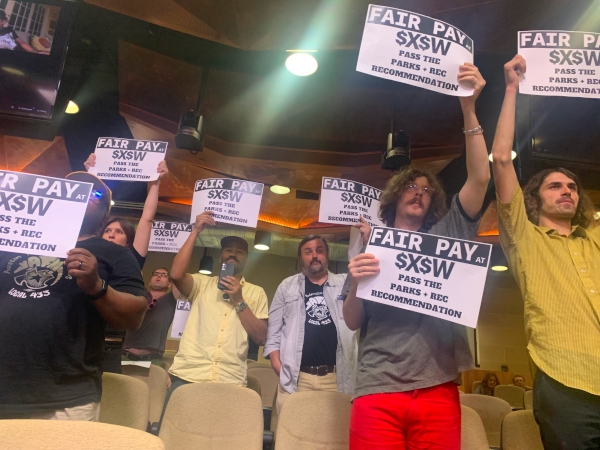 Posted Date: August 08 2023
Over thirty musicians attended the Austin Music Commission Meeting on Monday, August 7th at 6:30pm holding signs that read, "FAIR PAY AT $x$w, PASS THE PARKS BOARD RECOMMENDATION!" The musicians included
members of The Austin Federation of Musicians AFM Local 433 (labor union), United Musicians and Allied Workers (advocacy group), Music Workers Alliance (advocacy group), and other local and traveling musicians who were concerned about low artist compensation at the profitable annual festival. Though other resolutions were considered for the same agenda item, The Music Commission decided to vote on The Parks and Recreation Board's
Recommendation that the City of Austin Support Fair Pay for SXSW Performing Artists
, which was unanimously approved at that Board's June 26th meeting. The Recommendation was approved by The Music Commission with 7 votes in favor and 2 votes abstaining.
Aaron Lack, President of The Austin Federation of Musicians said during questions from the Commission, "..The role of government in all of this is really just to make sure that it doesn't embarrass itself by working with companies that are not engaging in fair negotiations with workers."
Jeff Olson, Executive Board Member of The Austin Federation of Musicians, said "The Parks Recommendation is a perfect way to express Solidarity with us.." "Currently, SXSW has a privileged relationship with the city."
Audrey Campbell, of the band, Pleasure Venom, and UMAW, said "I am exasperated by the patronizing tactics that attempt to gaslight artists who merely request fair pay in a city hailed as the (live) music capital of the world."
Phillip Balke, of the band, Soralia Beats, and The Austin Federation of Musicians, said, "We saw how much money this festival brings into this city and all of that is coming off of the backs of exploited musicians."
Link to Parks And Recreation Board Recommendation:
https://services.austintexas.gov/edims/document.cfm?id=410682
Please direct questions to:
Austin Federation of Musicians
4818 E. Ben White Blvd.
Suite 106-B
Austin, TX 78741
P: 512-440-1414
Info@AustinMusician.org

Musicians holding signs at the meeting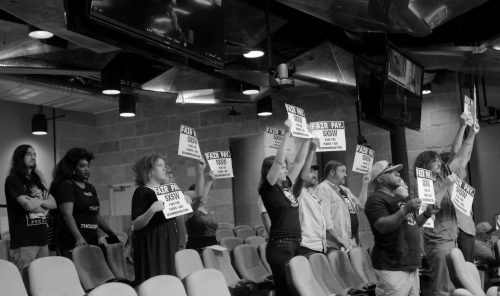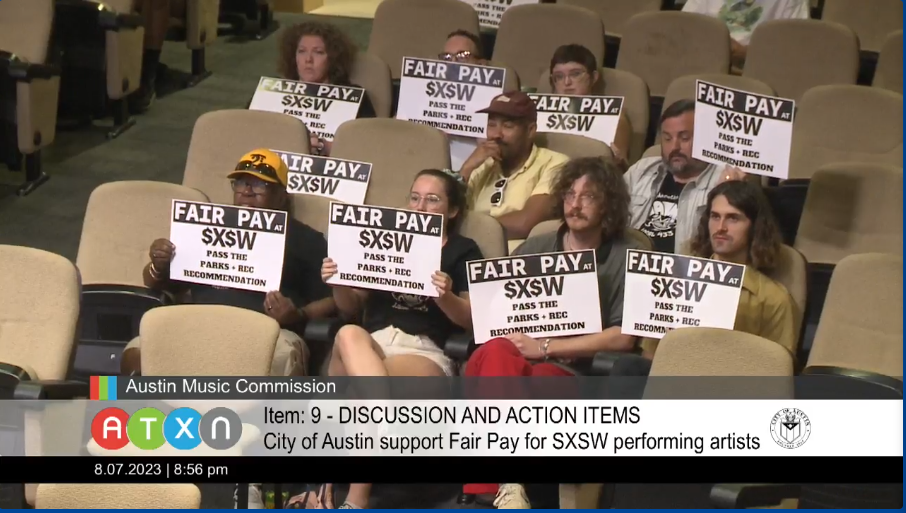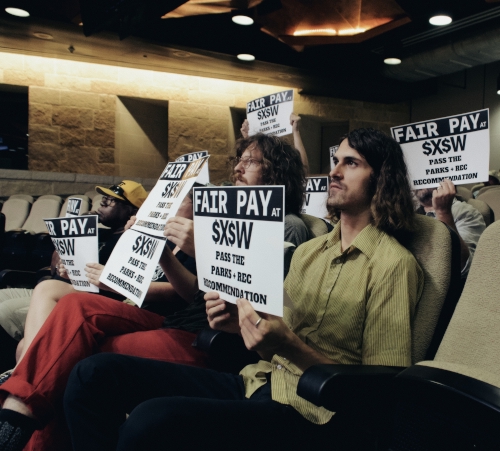 Musician holding sign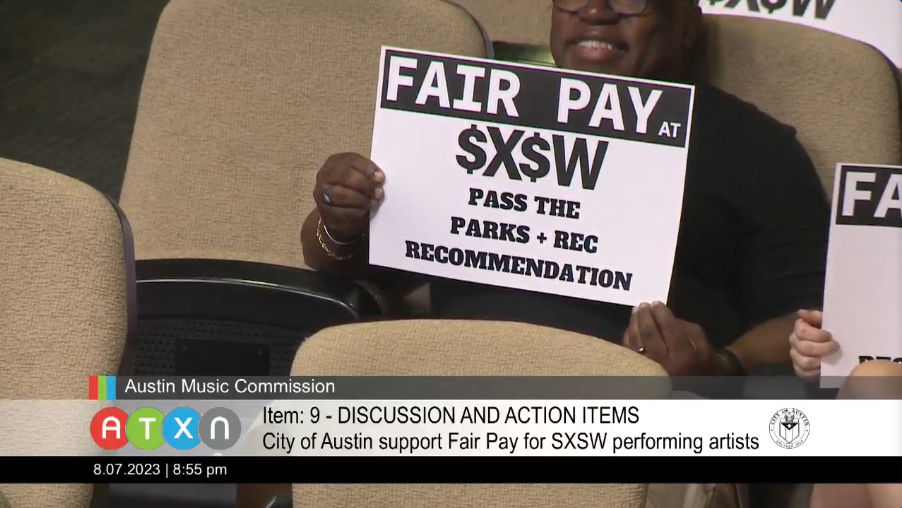 Musicians standing with signs up high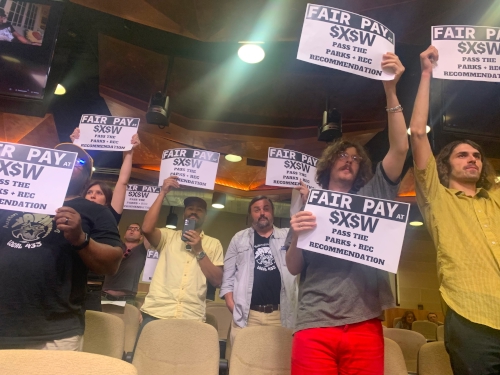 Musicians celebrate the favorable vote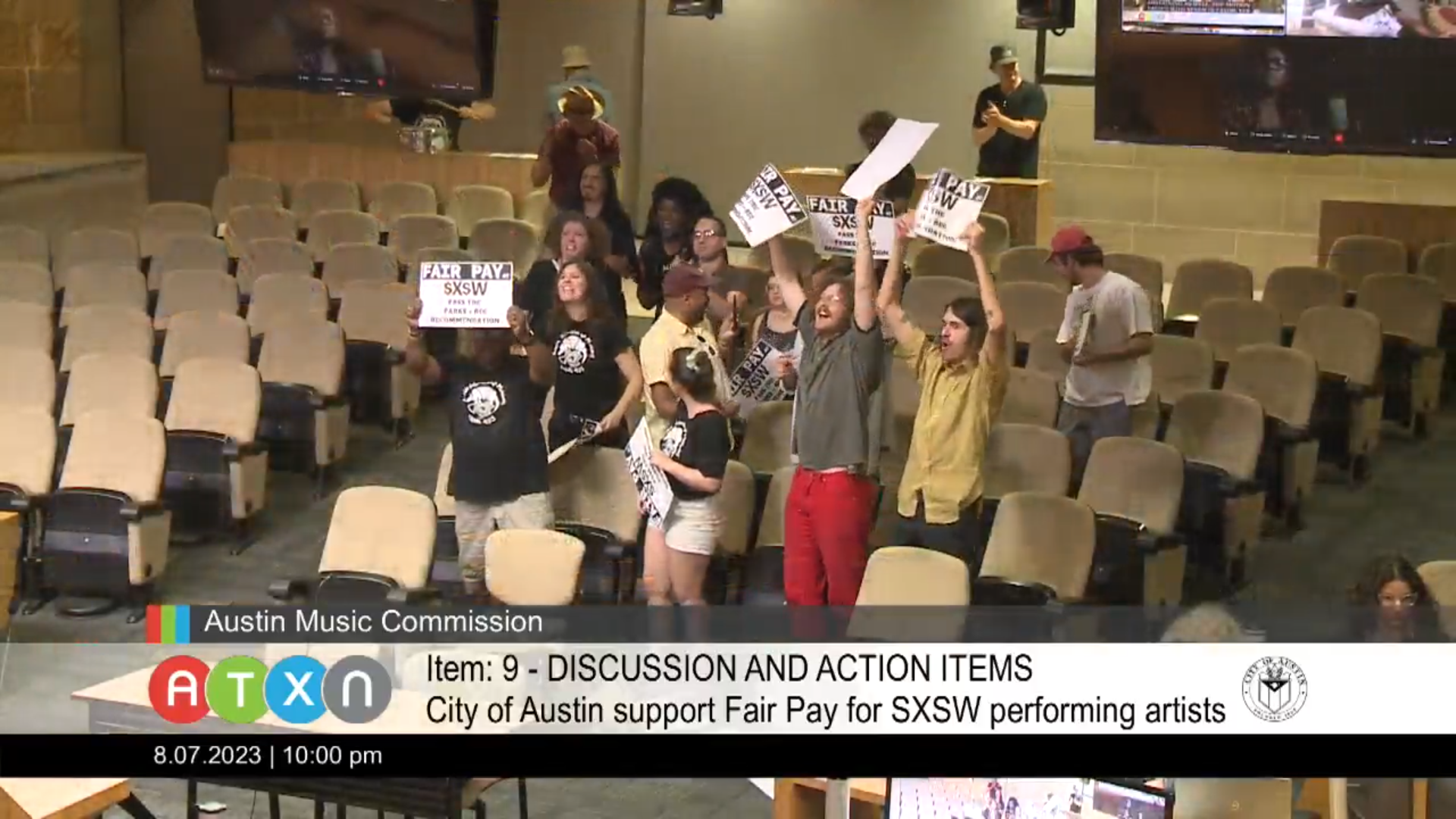 Phillip Balke of the band, Soralia Beats, and Local 433 member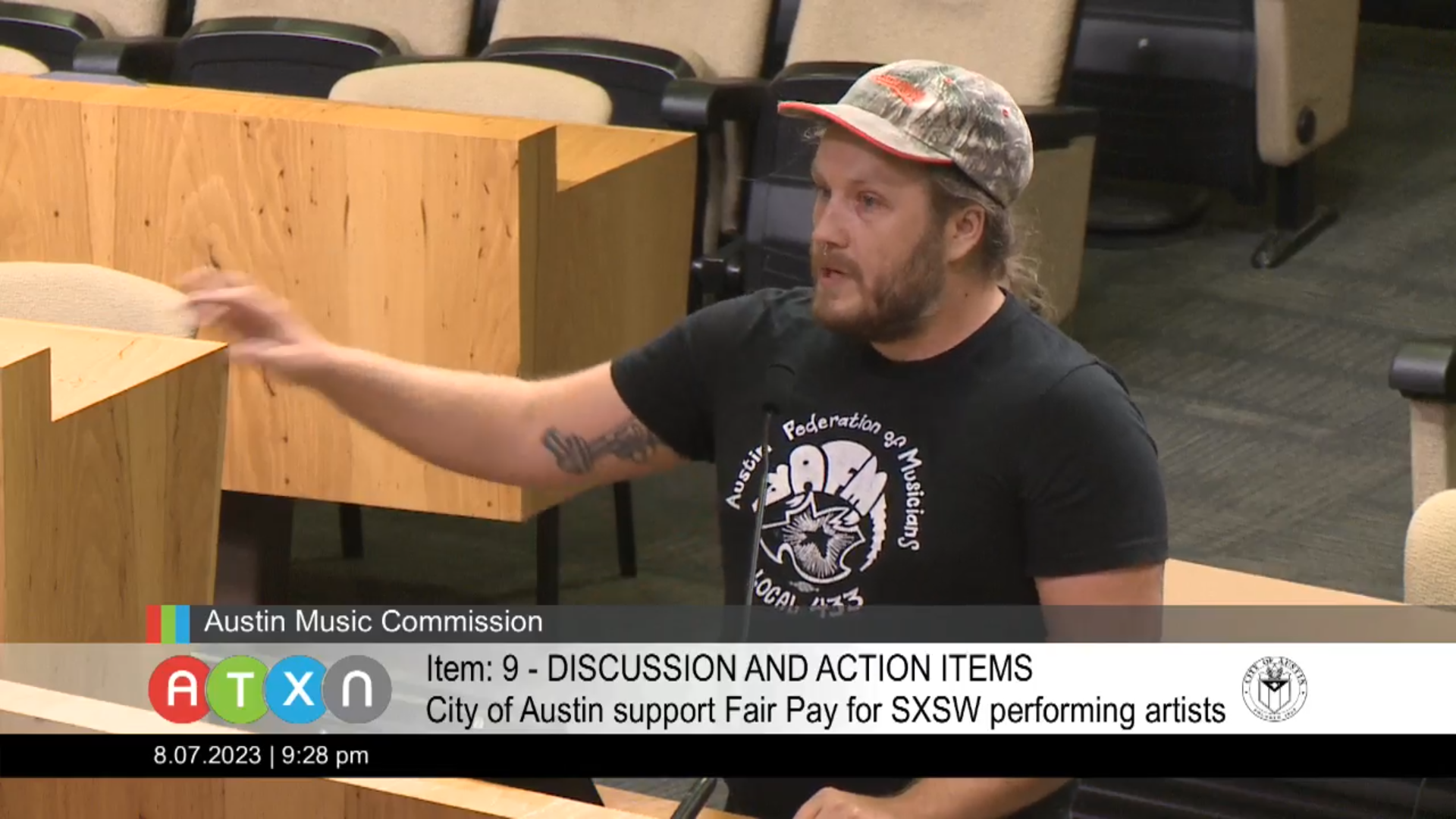 Audrey Campbell, of the band, Pleasure Venom, and UMAW member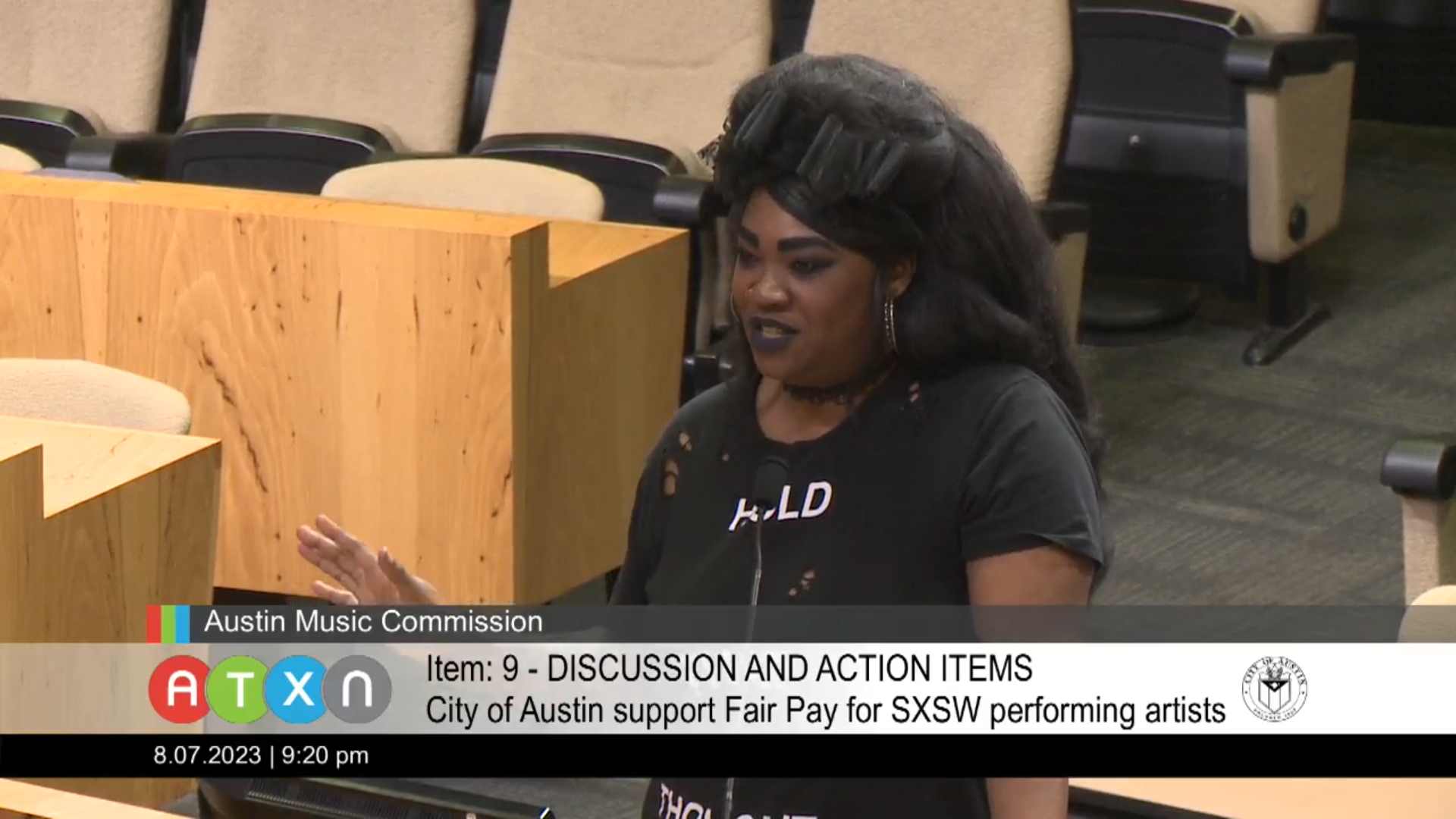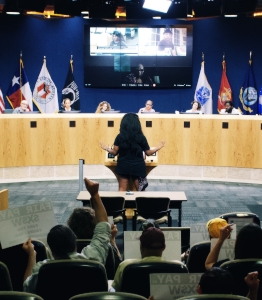 Jeff Olson, Executive Board Member, Local 433, and musician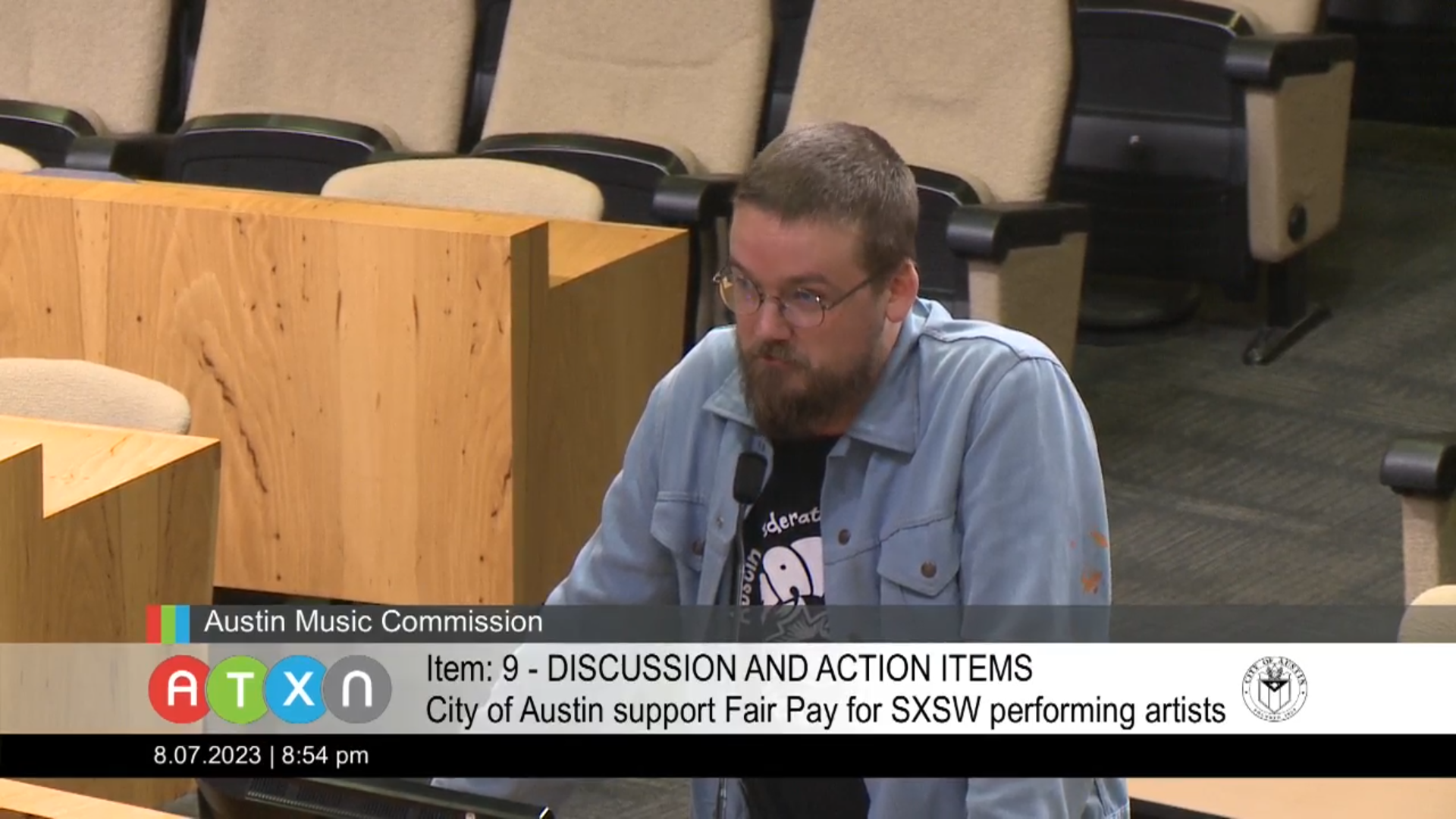 Aaron Lack, President Local 433, and musician