Obituary - Steven "Mike" Collie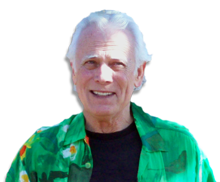 Posted Date: July 17 2023
Obituary

Steven "Mike" Collie, 75, of San Antonio, TX, passed away on May 20, 2023 in Bulverde, TX.

A celebration of life will be held from 12-2:30, July 23, 2023 at the Bulverde Community Center, 1747 Ammann
Road East Bulverde, TX 78163

Steven M. Collie was born in San Antonio, TX to George Jr. and Yvonne Collie on October 7, 1947. He graduated
from Odessa Permian High School, where he continued a lifetime of friendships from grade school until his pass-
ing (Mike Campbell, John Colgin, Danny Edwards and Fred Kennedy just to name a few). He worked as an Inde-
pendent Insurance agent, (thank you Johnny Hernandez). His passion being assisting Musicians by finding them
the most affordable insurance. One of his closest friends and neighbor Augie Meyer and his wife Sara, stayed by
his side and assisted him in doctor visits and many daily challenges. He was a veteran of the Vietnam War and
served in the Army, and was awarded the Bronze Star and the Navy Cross. He was involved in The San Antonio
Blues Society and the San Antonio Musicians Union, and many others.
Steven "Mike" Collie is preceded in death by his parents George Jr. and Yvonne Collie, Brother George Collie III.
Steven "Mike" Collie is survived by sisters Karen Young, Edythe Snowden, Melissa Soiefer, Cousins, Judy Cline,
Fred Fletcher, William R. Collie, Carolyn Collie, many nieces and nephews and his main love "Good Girl" his be-
loved dog.

In lieu of flowers memorial donations may be given to:
The Bulverde Humane Society,
https://www.bulverdeshelter.com
.
Dear friend of Mike,
We are having an informal get together Sunday July 23rd at the Bulverde Community Center from 12:00-
2:30 to reminisce and celebrate our beloved brother Mike.
We will be serving light snacks and finger foods. Please join us.
Melissa, Edythe & Karen
Bulverde Community Center
1747 Ammann Road East
Bulverde, TX 78163