Austin Music Commission Delays Vote on Fair Pay at SXSW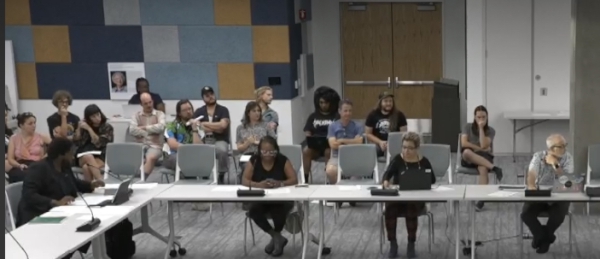 Posted Date: July 11 2023
At their regular meeting on July 5th, 2023 at 6:30 at Austin Energy Mueller Headquarters, The Austin Music Commission, a body comprised of commissioners appointed by each elected Austin City Council Member, voted to delay their consideration of the Austin Parks and Recreation Board's Recommendation from June 26th, titled, "Recommend that the City of Austin Council Support Fair Pay for SXSW Performing Artists." The Music Commission delayed their discussion on the recommendation in order to hear from the numerous musicians and other parties who were in attendance and signed up to speak at the meeting on this topic.
"The recommendation was delayed, which honestly, we are a little disappointed about. This is going to delay the City Council considering this motion. So, we have to come back next month and talk about fair pay again at South by Southwest and that is going to push the music Commission's agenda back as well because they had to postpone several agenda items on their agenda because of this," said Aaron Lack, President of Austin Federation Of Musicians.
"South by Southwest takes more than it gives," Sadie Wolfe, cellist for the band Batty Jr.
Musician Phillip Phillip Balke, believes the move by SXSW is an "insincere attempt" to give musicians fair wages."The numbers themselves are frankly laughable. $73 per individual in a four-person band. Clearly that's not enough to cover housing, food, and transportation. Let alone musicians who have to travel from out of state," he said. Balke was one of nearly a dozen members of The Austin Federation Musicians Union who spoke in favor of better compensation at Wednesday's meeting.
The next meeting of the Austin Music Commission is Monday August 7th, 6:30pm at City Hall. Musicians are encouraged to show up and speak out!
TV coverage:

https://cbsaustin.com/news/local/south-by-southwest-musicians-pay-raise-decision-delayed-by-austin-music-commission
Musicians and allies speaking in support of the Park and Recreation Board Recommendation.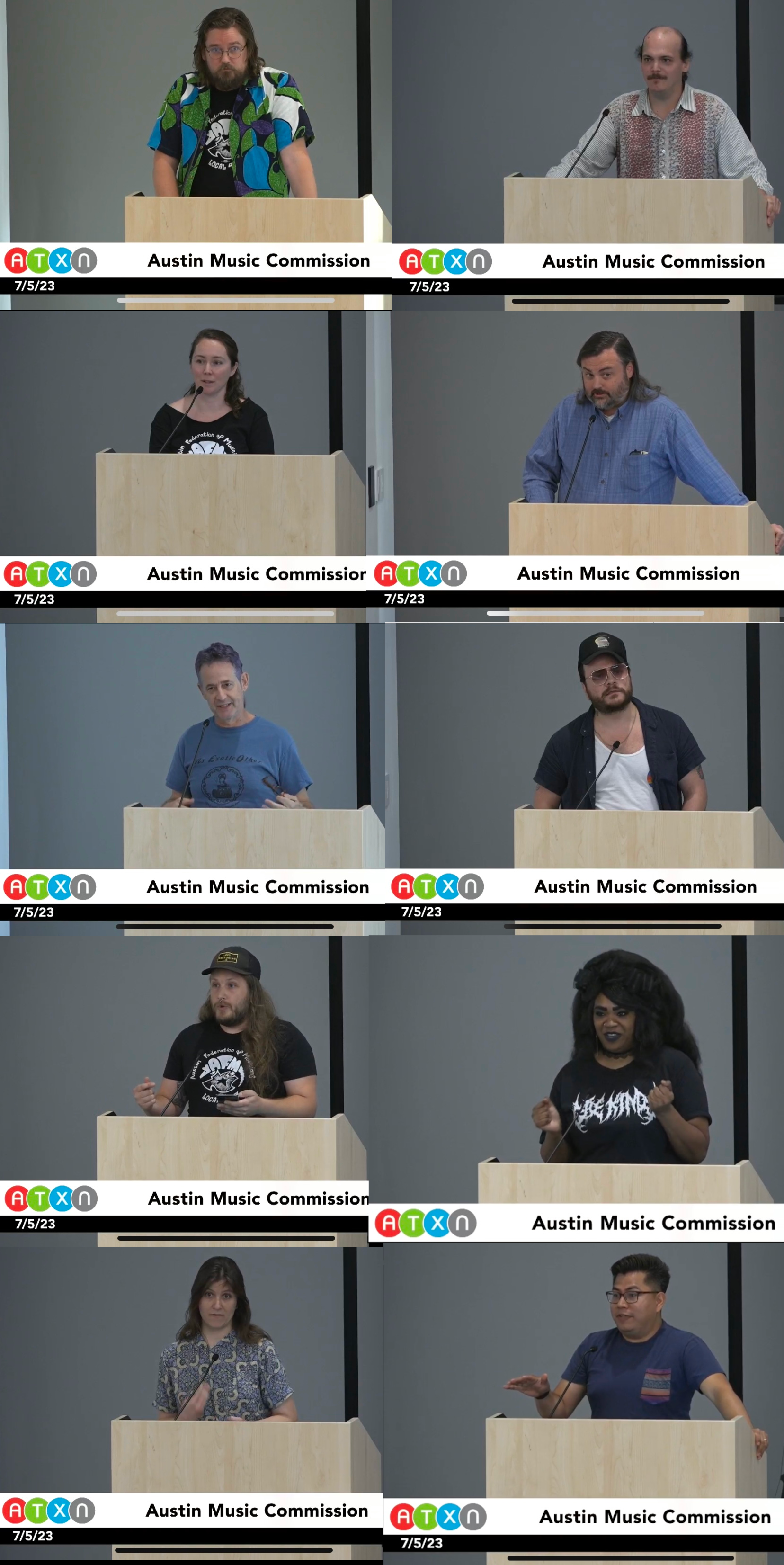 Sadie Wolfe speaks to local TV news