Leafleting at The Big Festival 2023!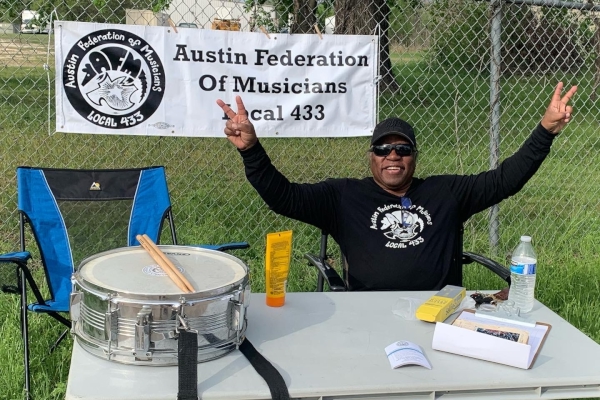 Posted Date: March 31 2023
Shout out to Austin Federation of Musicians Vice President, Russell K. Shores, who led our annual leafleting
campaign at the Big Festival last week! Organizing conversations with Musicians from New York to Vancouver to
Los Angeles were started and the sounds of solidarity rang out loud! Paul Klemperer, Blair Robbins, and Aaron
Lack joined the party as well!