San Antonio Symphony Musicians - ON STRIKE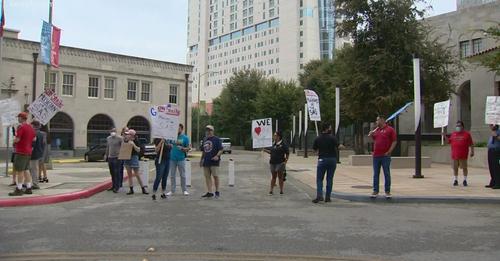 Posted Date: October 15 2021
from KENS5 News October 12th, 2021
SAN ANTONIO — San Antonio Symphony members struck a pessimistic tune Tuesday.
If performers and the symphony board cannot reach a new compensation agreement, musicians say there's a possibility San Antonio loses its orchestra altogether.
"We will not be complicit in our own destruction," said Mary Ellen Goree, a violinist negotiating on behalf of the other musicians. "We are always willing to go back to the table and listen to any reasonable proposal. But what they have imposed, it would not save the symphony as they say it would. It would destroy the symphony."