Local 433 Executive Board Member, JW Riza, Meets with Students in Lee County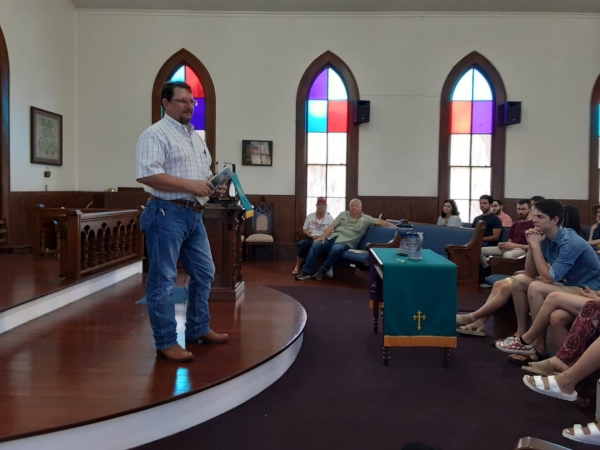 Posted Date: August 03 2021
On June the 15th 2021, American Federation of Musicians, Local 433 Executive Board Member, JW Riza met with the Student Musicians of the Festival Hill Music Fest in Giddings, Texas. The Giddings Chamber of Commerce and GreenStone Music partnered to sponsor a Texas BBQ for this group of globally renown musicians as they prepared for the Summer Music Fest at Festival Hill in Round Top, Texas.
The musicians were chosen from all over the world to participate in the Music Fest and for many of these musicians, this was not their first time to receive the honor of playing here in Texas.
AFM Board Member JW Riza, explained the importance of being in the Union and the advantages of becoming a Union Musician. Riza also explained some of the benefits the Union has to offer and some of the pitfalls of being a traveling musician.