Welcome to Live at the Union Hall.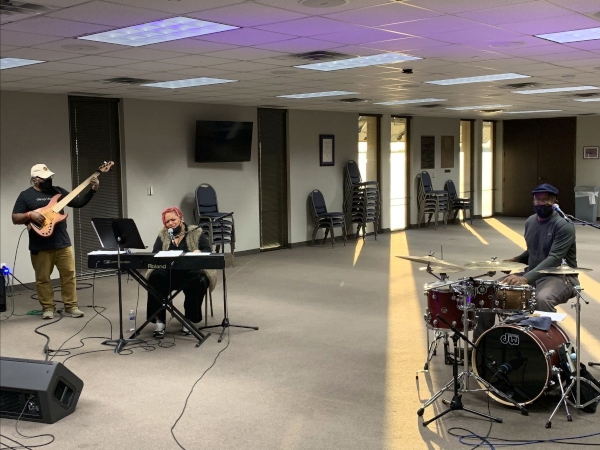 Posted Date: March 01 2021
I'm Dylan Goodhue and I've been running the technical side of things for the livestream that Local 433 is presenting on Sundays: Live at the Union Hall. Live at the Union Hall is not just another livestream event. It's also a chance for musicians to play with one another again. It's a respectable paycheck. It's a safe way to spread music into the world and bring a little joy to listeners. It's an opportunity for musicians new to livestreaming to get their feet wet. My jazz quartet performed for Live at the Union Hall. It was an honor to play with such talented musicians. I believe there are still open slots for booking more acts in March and April 2021. So if you are interested in performing for 'Live at the Union Hall' please respond to the ad below using the email link or the application form that can be found in the "Members" area of Local 433's website, AFM433.com.
By Dylan Goodhue