Remembering Prolific Pianist Riley Osbourn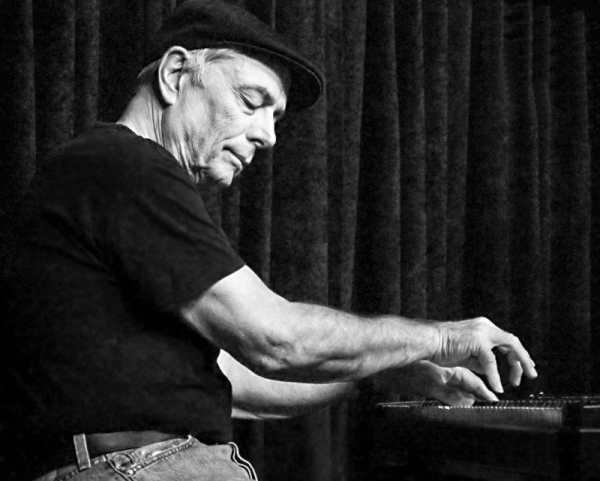 Posted Date: October 29 2020
(Jan. 29, 1947-August 25th, 2020)
Riley Osbourn said he picked up guitar as a Fredericksburg teenager because "no one wants to date a classical pianist in a football town," according to his wife Bev Shaw.
His rock band practiced after-hours in the local church, where Osbourn played organ during service. Over a prolific career, Osbourn became best-known locally as the house pianist at Antone's Nightclub for over 25 years. He died on Aug. 25 at age 73 in a hospice facility.
"Night after night, if you wanted to hear the real stuff and a [B-3 organ] played as well as anybody, you could go to Antone's and Riley would be playing," says Marcia Ball, who featured him on many records. "When he laid it down, it was exactly what it was supposed to be."
Osbourn toured for over a decade with Kenny Wayne Shepherd, alongside gigs and recordings with Jerry Jeff Walker, B.W. Stevenson, and Los Lonely Boys. He appeared on some dozen Austin City Limits episodes, including the very first taping with Stevenson, later swapped out for the Willie Nelson pilot. His lengthy credits include two Grammy nominations, for Nelson's Milk Cow Blues and Shepherd's Live! in Chicago.
Bassist Larry Fulcher played in Antone's Blue Monday Band with Osbourn throughout the Nineties: "For Blue Monday, we made $8 each, but we got to hang out with Riley. Not only would he play something genius, he would drop profundity on you with his wit. Philosophy, politics, whatever, he was a Renaissance-type guy, but with a little Jack Nicholson smirk."
After battling throat cancer and then suffering a stroke four years ago, Osbourn built his piano skills back up in anticipation of Ball's next Pianorama show.
"He fought through surgery and refused to accept that the doctors said he wouldn't play again," says his spouse. "He practiced every single day."
By Rachel Rascoe, Fri., Sept. 4, 2020
Riley Osbourn (Photo by KT Yarbrough)
This piece appeared in the Austin Chronicle on Sept. 4, 2020.
reprinted with permission from the author