2020 AFM Southern Conference of Locals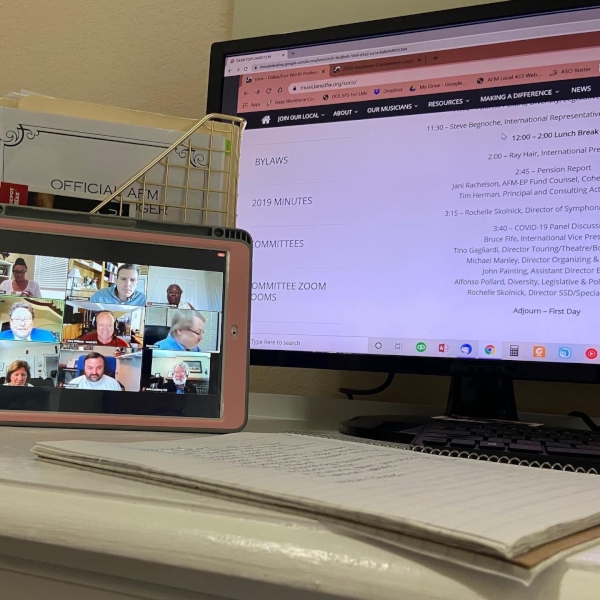 The 2020 Southern Conference of Locals was held remotely on June 27th and 28th from Dallas, TX. Twenty-four locals for the southern region were in attendance and consisted of 48 delegates and 17 guests. Local 433 had 2 delegates and 4 guests from the Executive Board. Also in attendance were 12 dignitaries from the AFM and AFM-EP Fund.
        On the first day, Jay Blumenthal, AFM Secretary-Treasurer, reported that there were 183 locals in the AFM, with an increase of 647 new members in 2019 and 72 multi-card members (members active in 3+ locals). He also reported that the AFM has a resources page to provide additional support for musicians. Ray Hair, AFM President, reported that the AFM did have to furlough 11 employees due to COVID-19. He was in Washington, D.C. when the news of the pandemic was released. President Hair reported that the AFM is against any racism or hate. He released a statement on behalf of the AFM in solidarity with Black Lives Matter. This was a very important and personal topic for President Hair to speak on. Everyone in attendance appreciated his candidness and passion for equality and kindness.
        The Pension Fund reported that a Multiemployer Pension Reform Act application was filed in January 2020 in accordance with federal protocols. If the adjustments to benefits defined by the MPRA application are approved by a vote of the participants in The Fall of 2020, they will go into effect in 2021. This will ensure that the AFM-EP Fund will continue into the future even if the Butch Lewis Act that has laguished in the US Senate does not eventually pass. Brad Buckley, secretary-treasurer of AFM Local 444 in Jacksonville, Florida, gave a fantastic speech in support of the Pension Fund.
        Rochelle Skolnick, AFM Symphonic Services Division Director, gave an update on how symphonies, ballets, and operas are reimagining the upcoming season and the challenges that they are facing. Most US orchestras are planning to present 2020-21 seasons and are continuing to pay their musicians. Through the pandemic, the AFM Symphonic Services Division have been working with locals, collective bargaining agreement committees, and managements to further implement the AFM Symphonic Integrated Media Agreement, and to create the 2020-'21 IMA Side Letter. This will continue and will be monitored by the local for changes and updates. Michael Manley, AFM Organizing and Education Director, reported that the main focuses for organizing are the safe return to work, fair wages upon returning and the new uses of online spaces for live performances. The power for musicians in these areas is unity. Alfonso Pollard, Legislative-Political Director and Diversity Director for the AFM, reported that the AFM has been working with many other organizations related to the entertainment industry to include gig workers in the list of workers who qualify for unemployment and extra government assistance during COVID-19. This was passed thanks to everyone who voted and showed support to this campaign. Mr. Pollard reinforced that our voices are being heard and are making changes. Mr. Pollard spoke on the Black Lives Matter movement and the support that the AFM is providing by the release of President Ray Hair's statement. Mr. Pollard and President Hair reiterated that the AFM will not tolerate racism and hate.
        On the second day, John Painting, AFM Electronic Media Department, Dave Pomeroy, Local 257 President and IEB Committee Member, and Steve Begnoche, AFM Southeastern Territory International Representative rolled out the updates for the Joint Venture Agreement and Single Song Overdub. This was great news to hear for our members. This information will be passed on to the membership soon. The Southern Conference Diversity Committee adopted President Hair's statement. All delegates were in favor of adopting the statement. With no further business to discuss, The 2020 Southern Conference of Locals was then adjourned following a unanimous vote.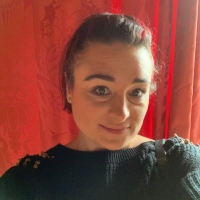 By Local 433, Secretary-Treasurer, Nicole Bogatz