Bassoon Blast Raises Money for Artist Relief Fund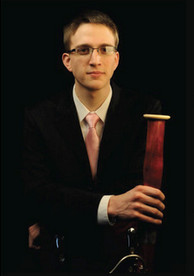 Posted Date: July 20 2020
Summer Bassoon Blast – Zoom Classes and Discussions for Bassoonists of All Ages
Contributed by Local 433 member, William Lewis with permission of the author

Co-hosted by William Short and Benjamin Kamins
June 8 -12, 2020 $12,324.24 donated to "Artist Relief"
Some Reflections from William Short
My musical journey began in 1999, as a sixth grader at Cedar Valley Middle School in Round Rock, Texas. In retrospect, it strikes me how incredibly fortunate I was that, from the beginning, music was inseparable from the idea of community—even in an often-solitary pursuit, I was always immersed in the social aspects of music-making, from beginning band through All-State through drumline. My first professional experience was in the Austin Symphony—a Brahms 3 I treasure to this day.
Fast-forwarding 21 years, thanks to the help of more mentors and friends and inspiring experiences than I can count, I find myself with the incredible good fortune to have the career I'd always dreamed of—¦and, meanwhile, our country and our world are beset by fear, pain, and injustice. It was in the context of this dizzying contradiction—having so much to be grateful for, but so much that we should give back—that my mentor and friend, Benjamin Kamins (Local 65-699), and I decided we had an obligation to do our part, to put some good out into the world, in the form (of all things!) of a virtual Summer Bassoon Blast.
We hoped that 15 or 20 people would sign up—with all proceeds going directly to Artist Relief, that would equate to about $1,500 raised to support artists facing dire financial emergencies. Instead, 188 people signed up, bringing the final donation tally to $12,324.24. Ben and I found the outpouring of enthusiasm and support overwhelming; musicians from all over the country (and several others), students from middle school to DMA, performers from, it seemed, half the orchestras in the country, all coming together to mutually find joy in music and the sense of togetherness that we've all been so sorely lacking.
And it all comes back to 1999, to the band hall at Cedar Valley Middle School.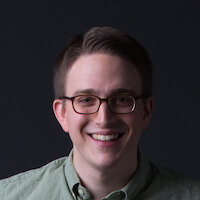 William Short (Local 802) is the Principal Bassoon of the Metropolitan Opera Orchestra and serves on the faculties of The Juilliard School, Manhattan School of Music, and Temple University. He is a proud almost-Austinite and remains forever grateful for his studies in Austin with Kristin Wolfe Jensen, William Lewis (Local 433), and Jeanine Attaway.