TEMPO: The AFM's Legislative Bipartisan Political Action Committee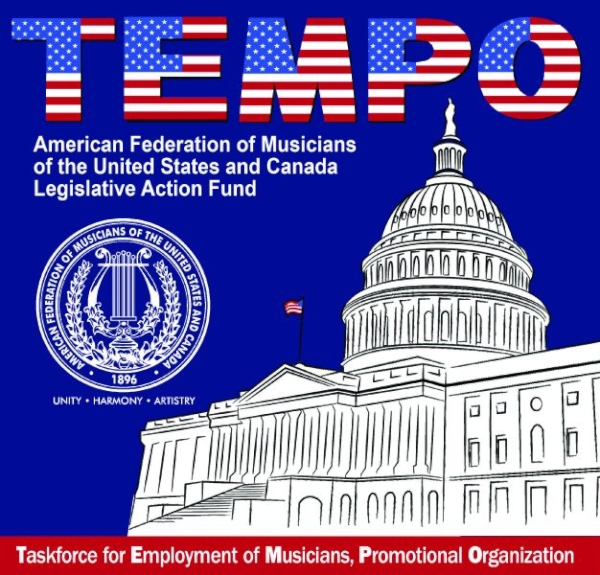 Posted Date: May 23 2020
In this election year, it is incredibly important for AFM members to be aware of the essential work of TEMPO. (Taskforce for Employment of Musicians Promotional Organization) Under federal law, all unions are restricted from using dues money for most political purposes, however it is necessary for the AFM to do what it can to keep legislators who fight for issues that we care about in office.  TEMPO was created to transform small contributions from AFM members into the political power that is needed to accomplish the AFM's goals.
Contributions can be made here,
https://www.afm.org/what-we-are-doing/tempo/
..or through our local office.

A more comprehensive explanation can be found in this 2015 article by AFM Legislative, Political, and Diversity Director, Alfonso Pollard:
By Local 433 President, Aaron Lack