Business Recommendations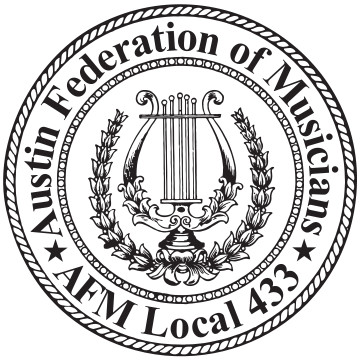 Posted Date: March 12 2020
The Executive Board of the Austin Federation Of Musicians has a few business recommendations for musicians during these uncertain times.

- Use a properly filed Union Contract so that your work can be protected and any cancellation will have to be negotiated rather than dictated. This is especially crucial for events that will not be rescheduled like those on Easter, Mother's Day, and Memorial Day.

- Avoid performing at benefit events that do not benefit the musicians involved or musicians in general in some way.

- Focus on creative musical solutions when guest or feature artists are not able to travel for performances with local musicians. Have a local substitution ready.

- When using a vocal microphone, bring your own.

- Stay as informed and healthy as possible.

In Solidarity,

The Executive Board

Austin Federation of Musicians