AFM-TALA Tax Workshop with Lisa Sretenovic

Posted Date: January 27 2020
Free to Attend! Open to All!
Tuesday, February, 25th, 2020, 6:30pm to 8pm,
in the Meeting Hall on the 3rd floor of The IBEW Union Building at
4818 E Ben White Blvd, Austin TX 78741
Join The Austin Federation Of Musicians and Texas Accountants and Lawyers for the Arts for a discussion of common concerns and new regulations regarding income tax filing. Topics include record keeping, deductions, depreciation, and paying the self-employment tax. Time for Q&A will be allowed.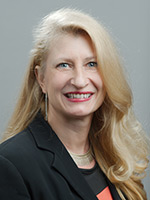 About the speaker Lisa Sretenovic, CPA/CITP/CGMA: In addition to 20 plus years of experience, Lisa holds the AICPA Certified Information Technology Professional (CITP), a unique credential designed specifically for CPAs who have a wide range of documented IT competency. She particularly enjoys the education of financial literacy to non-profits and entrepreneurs. Lisa is a current professional volunteer for artists and arts organizations through TALA and is a past TALA board member.
Doors open at 6:00PM
Please REGISTER Here:

https://www.facebook.com/events/580088985905094/