Musician Booking Scam Alert!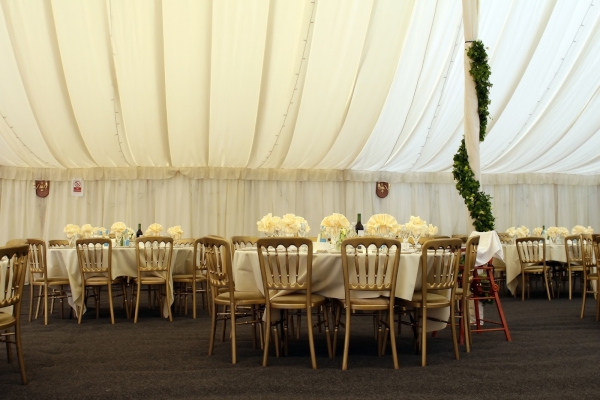 Posted Date: December 18 2019
If you receive this (or similar) email inquiry, it is a scam. After googling I found other musicians and musical organizations that received booking inquiries from same person for wedding for same named couple. Upon sending contract and receiving his final response, we phoned the event center and learned no event was booked there that date. Please ignore and delete any emails that look anything like this one below:
Message:
Inquiry Email address: ****** ********
We hereby inquire about your availability to service our up coming wedding ceremony between Ellis ******* ** and Jessica ***** which is slatted to hold on Saturday 18th, January 2020. Please find below the event Details and other Vital information Regarding the ceremony that will help you in making quotes and logistics.
Event venue: ****** Event Center Address: *** ***** **, Austin, TX 787**
Date: Saturday 18TH, January 2020. 18/01/2020
Ceremony Time: 2PM-4PM
Reception Starts: 4PM-8PM
PA to be provided
Service needed for both Ceremony and engagement Reception follows Immediately by 4PM at the same venue.
Guest Count:100 People
Bride's Name: Jessica *****
Groom's Name: Ellis ******* **
Kindly make us a quote and also, do furnish us your full name and address so as to facilitate the mailing out of check for your service. Please do get back to us with the below details.
1. Full Name
2. Mailing Address OR PO BOX ADDRESS.
3. Cell or Mobile Number.
4. Final Quote and contract.
I will be looking forward to hearing back from you as soon as possible. Kind Regards
After numerous requests for his contact phone number, he provided (512)***-****. Upon sending him a contract and deposit request, we received his email response below:
Final Response (the Scam):
Your details is well received and the check will be mailed out accordingly as soon as possible.
In the main time, There's one thing i need you to help me with. The issuer of the check (My Uncle) can only issue out one check to cover the whole ceremony expenses as such, the event planner's fee will be included alongside your service charges and you will help in disbursing it over to them upon clearance of the check into your account. an additional $250 will be included with your fee for tax purposes
You will receive a check with the amount charged together with the event planner's fee and once check clears, you will deducted your service charges and disburse the rest of the funds to the event planner. I will keep you on a loop once the check has being mailing out.
I do Hope i can trust you with this? let me know your thought regarding this.
Best Regards Please note: The event planners fee should only be paid after check clears your bank as you won't pay them with your money.
- Guest Contributor, Paula Beaird, Executive Director, Austin Community Steelband