Campaigns Supported by the AFM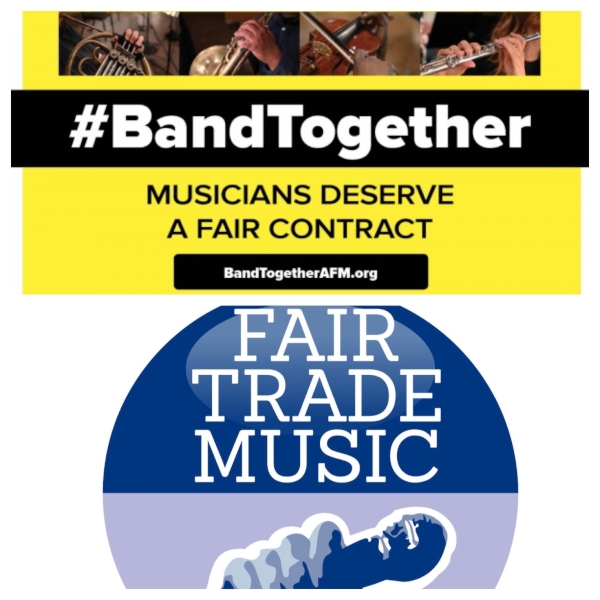 Posted Date: November 12 2019
The AFM is always fighting for musicians' rights. Take a minute to connect with these two campaigns:
 #BandTogether is musicians calling on the film and TV producers to negotiate a fair contract that includes streaming residuals. Rallies are being held from coast to coast at the doorsteps of the production companies.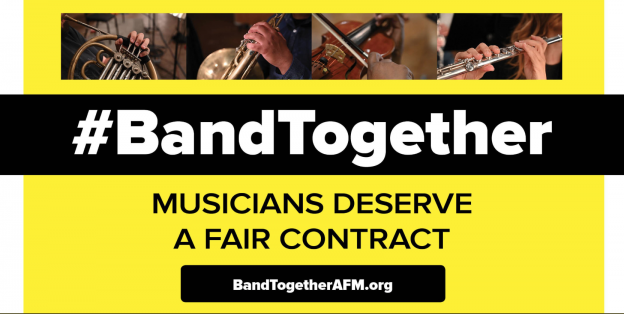 Fair Trade Music is a grassroots movement campaign, started in Portland, OR, to raise the standards for freelance musicians through organizing, collective action and education. This refuses the "Pay-to-Play" model, and recognizes and promotes venues that treat musicians properly. Fair Trade Music is supported by musicians, community leaders, fans and industry professionals.