Convention Center Expansion News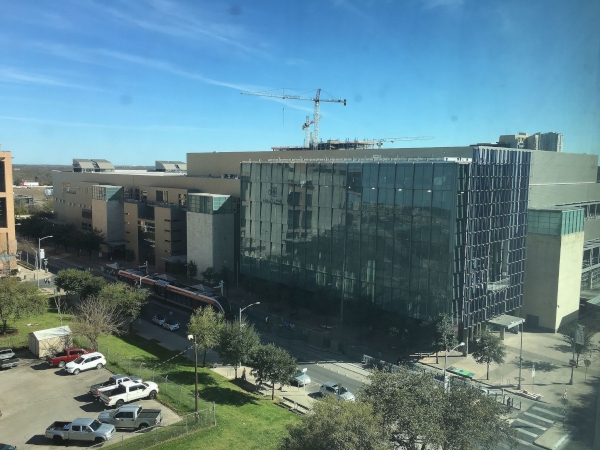 Posted Date: October 14 2019
From The City Affairs Committee, AFM Local 433

The Austin City Council voted to raise the hotel occupancy tax (HOT) to 9% intending to use the money to fund the Austin Convention Center expansion (The State collects another 6% and there is a 2% venue tax that the voters approved back in 1998. All this adds up to the state maximum of 17%) The group Music Makes Austin and PHAM PAC (created by former mayoral staffer Jim Wick) support the expansion in that a percentage of that 2% HOT hike will go to fund Austin music, arts and homelessness issues.

In a statement, Mayor Adler explained...."We've had four studies that have looked at this issue and the council has discussed it for years....All agree that we can get hundreds of millions of dollars of community benefits for homeless services, our music and arts industries, and preserving our important historic sites like the Palm School. All paid for by tourists, not local property or sales taxes."

Jim Wick, a former staffer for the mayor who supports the expansion, told KUT that state law requires the city to expand the convention center if it wants to see more tax revenue from hotel stays in Austin.

A Political Action Committee called Unconventional Austin co-opted the logos of several music organizations without their consent to collect signatures in order to force a ballot initiative designed to defeat the Convention Center Expansion. They were successful and Proposition B will be on the ballot in November. Unconventional Austin has some valid concerns, but fails to address the legal issue explained by Jim Wick in the above statement.

The Austin City Council has already unanimously committed to allocate the legal maximum of 15% of the 2% HOT Tax hike directly to support of the Austin commercial music community, for the first time in the city's history. Estimates of the first year's amount are $3-3.5 million to benefit musicians/ venues/ etc., and an estimated $40M over the next 10 years.

The hotel tax increase would not directly affect Austin citizens - it is only an increase in the hotel occupancy tax which the Austin hotels are in favor of.

By Chris Bell and Tom Van Schaik