Welcome to Austin Federation of Musicians
Join The Union!
EASY Pay Union Dues Here
The AFM Local 433 office is OPEN BY APPOINTMENT ONLY. To schedule an appointment email the office. MASKS MUST BE WORN AT ALL TIMES WHILE IN THE BUILDING AND IN THE OFFICE. Please bear with us during this challenging time. Your health and safety and that of AFM staff remains our highest priority.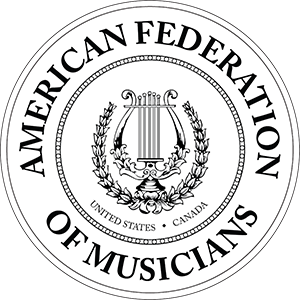 The Austin Federation of Musicians is the local chapter of the American Federation of Musicians of the U.S. and Canada. The Austin Local was founded in 1907 and since then has assisted local musicians with wages, working conditions and other issues relating to their employment. We're musicians representing and working for musicians with 300 local members.










Some of Our Members